We are an independent design studio focusing on the creation of brand identities and visual communication for both print and web. Grounded in simplicity and informed by research, our aim is to craft solutions that are thoughtful, communicative, engaging and commercially relevant.
How we work
We work to make the world a more visually appealing place to live. We believe we can make a difference to your organisation from both a business and creative perspective by enhancing your company's brand appeal and communication.
Design agency, Marka, was established by Creative Director Mark Peake who has a career spanning more than 15 years within the design industry working with global clients such as Royal Ascot, Dyson and Corus. We work with clients of all sizes and from various sectors specialising in branding, identity, packaging, advertising and all digital platforms. With this experience and our passion for great design we are guided by our ethos to deliver work that exceeds all expectations while forming long lasting business partnerships with our clients.
We are always interested in talking to organisations that want help communicating their brand, products or services; we would love to have you on board.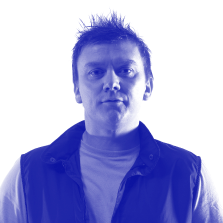 Mark Peake

Creative Director
Design has never felt like a job its a passion, so I guess I'm one of the lucky few. Obsessively driven, diversely-experienced and have bags of energy. Equally comfortable with design for print and screen I've honed my skills over years of involvement within the creative industry.
For project inquiries or a quick chat,
please call, or drop us an email.